2nd APEC-PPSTI APEC Centers Cooperation Conference Held
From June 14 to 15, 2018, the Second APEC-PPSTI APEC Centers Cooperation Conference — Technology Innovation and Collaboration was held at the Conference Center of Suzhou Industrial Park. The conference was attended by representatives of eight PPSTI APEC centers / long-term mechanisms, the Education Network of the Human Resources Development Working Group, China Focal Point of Agricultural Technical Cooperation Working Group, APEC Marine Sustainable Development Center, APEC Sustainable Energy Center, member economies including Australia, China, Korea, Papua New Guinea, Philippines, Thailand and the United States, APEC Secretariat, and the private sector. Chen Linhao, Deputy Director General of Department of International Cooperation of the Ministry of Science and Technology of China and Zhang Dongchi, Director General of Suzhou Municipal Bureau of Science and Technology, delivered welcome remarks.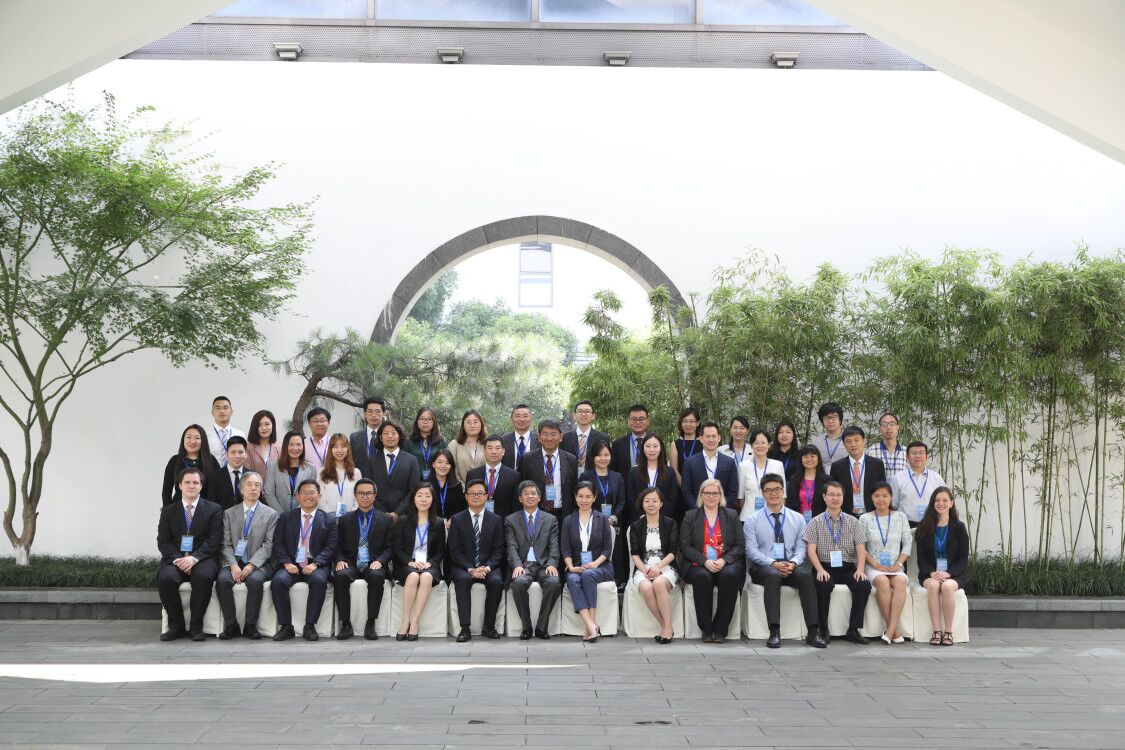 Taking place after the inaugural conference held in Pohang in Korea in June 2016 and organized by APEC Center for Technology Transfer, the conference focused on three topics, including "Capacity-building of APEC Centers/Long-term Mechanisms: Sharing and Discussing Capacity Building Synergy", "APEC Centers/Long-term Mechanisms Collaboration: Initiatives and Discussions" and "Embracing the Digital Future: Sharing Smart Technologies for Healthy and Sustainable Living", where the attendees discussed how the APEC centers could strengthen cooperation to better serve the mission of APEC PPSTI and contribute more to APEC STI cooperation.
The conference concluded with the adoption of the Suzhou Statement which covers extensive contents including policy recommendations on STI, capacity-building of APEC centers, encouraging conducting joint projects among APEC centers and cross-fora collaboration as well as cooperation with private sector especially in digital technology.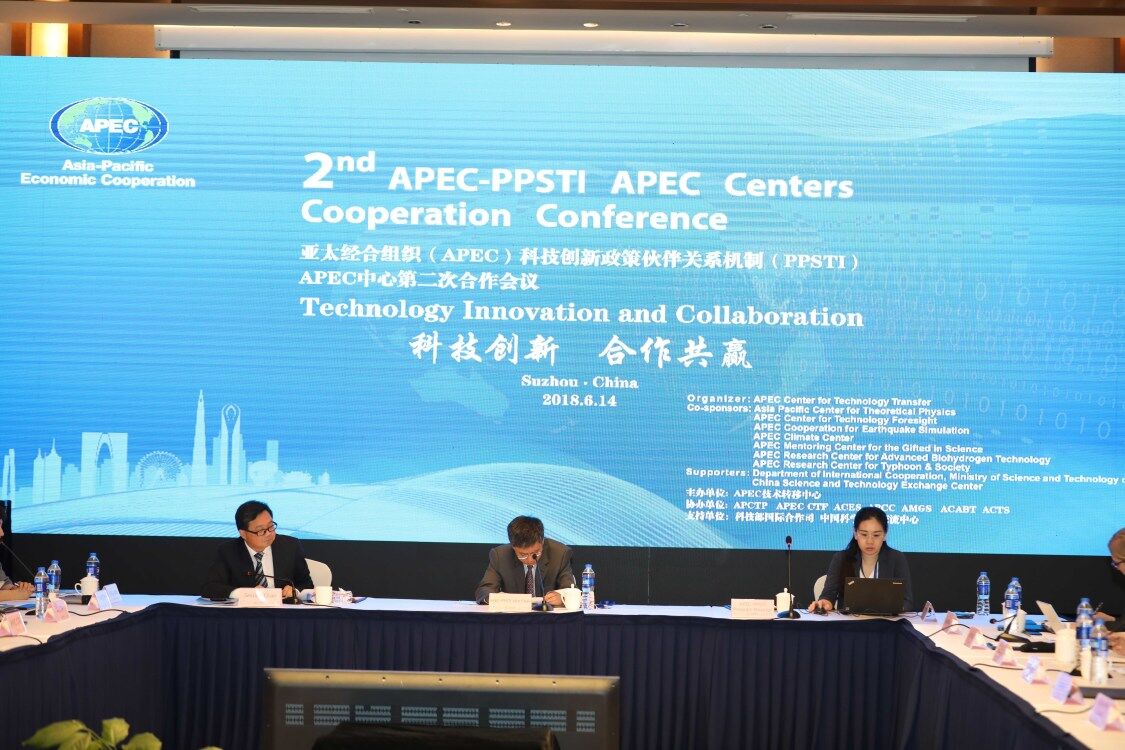 [Background]
The eight APEC centers under APEC's Policy Partnership on Science, Technology and Innovation (PPSTI) include: Asia Pacific Center for Theoretical Physics, APEC Center for Technology Foresight, APEC Cooperation for Earthquake Science, APEC Center for Technology Transfer, APEC Climate Center, APEC Mentoring Center for the Gifted in Science, APEC Research Center for Advanced Biohydrogen Technology, and APEC Research Center for Typhoon & Society.